Over 20 years ago, to meet a critical need, pharmacies in Canada began selling prescription drugs to Americans over the Internet who could not afford them domestically. PharmacyChecker.com opened its virtual doors in 2003 to provide consumers, mostly in America, with information that helps them find the most affordable and safe prescription drugs from online pharmacies, including those located in Canada and other countries. This made the pharmaceutical industry mad at us. The industry doesn't want Americans to have access to lower drug prices in other countries. They went on the attack.
Eleven years ago, PharmacyCheckerBlog was launched in large part to fight back against efforts funded by the pharmaceutical industry to discredit PharmacyChecker and sow disinformation about online pharmacies that scared Americans away from obtaining safe and more affordable prescription drugs from Canada and other countries.
The reality is that, over the years, PharmacyCheckerBlog has become a website where I write posts mostly about public policy, politics, and law as it relates to drug prices, drug importation, online pharmacies, and safety. I enjoy the subject matter and advocating for lower prescription prices in America – and pushing back against the misinformation propagated by Big Pharma! I will continue doing so at a new website called PolicyPrescription.com.
As part of the industry's campaign to scare Americans away from buying prescription drugs from Canada and other countries, PharmacyChecker.com became one of its targets. Why?
PharmacyChecker accredits safe international online pharmacies and compares their drug prices. It does not sell, distribute, import, or process orders for prescription drugs in any way. It simply identifies the most credible and safe international online pharmacies for consumers. Those efforts prove that drug importation can be done safely, in a manner that helps people pay much less for prescription drugs. Drug companies and large U.S. pharmacy corporations don't like that because it undermines their profits.
Drug companies have funded many groups and initiatives to cast doubt on the safety of drug importation and deter Americans from buying much lower cost prescription drugs from Canadian pharmacies or any foreign pharmacy that sells medicine over the Internet to people in the United States. Those groups include, but are not even close to limited to: the Alliance for Safe Online Pharmacies (ASOP) and the Partnership for Safe Medicines (PSM); and programs such as the National Association of Boards of Pharmacy (NABP) Internet Drug Outlet Identification Program and their NABP ".Pharmacy" gTLD (generic Top-Level Domain) program.
LegitScript, a privately funded company, and a founding member of the ASOP, was instrumental in orchestrating a new internet ecosystem to deter the ability of safe international online pharmacies to reach patients who need their services. LegitScript and ASOP would become ex-officio members of the Center for Safe Internet Pharmacies (CSIP), a non-profit group of Internet and other companies essential to online commerce, such as Google, Microsoft, Go Daddy, UPS, and VISA. Corralling these entities into one organization allowed for the wishes of the drug companies to come true.
According to CSIP, LegitScript and ASOP played a "foundational role in establishing our organization's key efforts to actively promote and encourage safe online pharmacies through education, enforcement, and information sharing." Excluded among "safe online pharmacies" are safe online pharmacies that process orders for Americans buying less expensive drugs from pharmacies in Canada and other countries.
The above actions were taken in the name of protecting consumers from rogue online pharmacies, dangerous websites that sell counterfeit or substandard drugs and prescription narcotics without requiring a valid prescription, or websites that steal people's financial information. Taking on rogue online pharmacies is a laudable goal and one shared by PharmacyChecker.com, which we continue moving toward. By design, however, the groups funded by and allied with the pharmaceutical industry conflated rogue online pharmacies with any international online pharmacy that would sell to people living in the United States.
Eventually, PharmacyChecker was conflated with such entities, as was PharmacyCheckerBlog! Both sites remain on NABP's Not Recommended List. That list has a good number of safe international online pharmacies, but it mostly contains sites that we also consider dangerous and rogue online pharmacies. If you go to the search engine Bing and search for "pharmacycheckerblog," you'll actually see a pop-up warning next to the organic search results that link to this very blog – as if the words published represent a public health threat. Many organizations and people believe that these actions are censorship — plain and simple.
PharmacyChecker has sued the NABP and all the aforementioned groups for violations of antitrust and defamation laws. The suit included a demand that our sites be removed from the NABP's list. For the David and Goliath nature of this suit, I'll recount something the judge said during one court appearance; He looked at our side of the court with our one lawyer and then theirs with 8 lawyers and joked about how high the hourly legal bills are for that side.
The case continues.
PharmacyCheckerBlog will be maintained so that the public can benefit from the work we've done here and as a history of the events discussed above. It may be updated from time to time as part of an archival process.
About Gabriel Levitt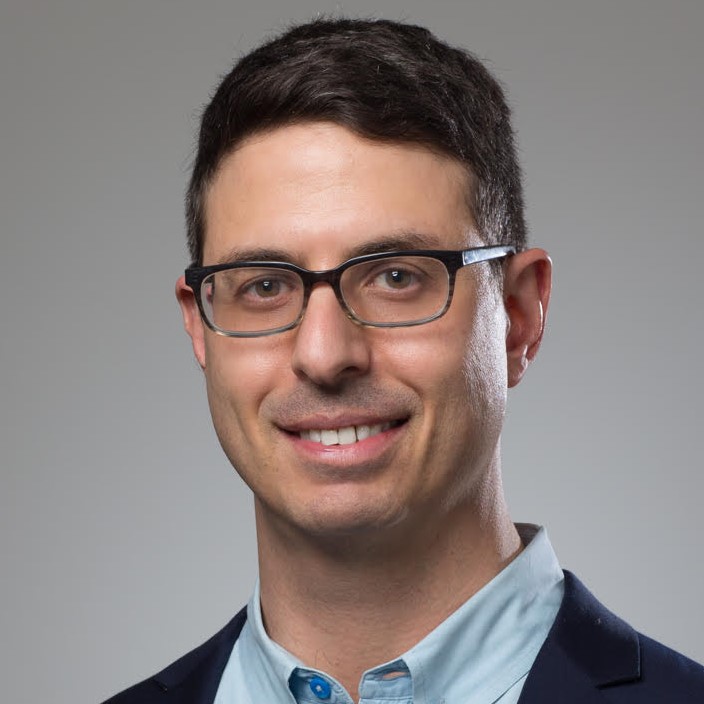 The editor and main contributor to the blog, Gabriel Levitt is president and co-founder of PharmacyChecker.com. Gabe is also the founder of Prescription Justice, a non-profit organization that works to end the crisis of high drug prices in America. Gabe has testified before Congress; published several op-eds, including in the New York Times, The Guardian, and The Nation; and submitted public comments to federal agencies, such as the U.S. Food and Drug Administration and the U.S. Patent and Trademark Office, all about the issues germane to this blog. He is president emeritus of the United Nations Association Brooklyn Chapter and on the Board of Advisors for Business Initiative for Health Policy. Gabe has a bachelor's degree in Political Science and International Relations from Roger Williams University and a master's degree in International Relations from American University. He lives in Brooklyn, NY, with his wife Rebecca, a psychiatric nurse practitioner, sons Casper, Max, and Wyatt – and a chihuahua named Cole Madison. Follow him on Twitter and LinkedIn.
Other notable contributors to PharmacyChecker Blog include:
Tod Cooperman, MD, CEO of PharmacyChecker
Kelly Ann Barnes, JD, former VP of the PharmacyChecker Verification Program
Shivam Patel, PharmD, Director of the PharmacyChecker Verification Program
Lucia Mueller, VP of Operations and Communications of PharmacyChecker